Welcome
May I extend a warm welcome to our school website and hopefully an insight into life in our school.
We believe in working together with staff, pupils, parents and the village community to make this school the best that it can be for our pupils. Our foundations are built upon Christian values, which promote a caring, loving and respectful climate for learning and daily school life.
We want all pupils to be excited, inspired and enjoy learning. We strive to work in partnership with parents/carers to provide the very best in education,to nurture all pupils to reach their potential as an individual. We want all our pupils to become successful learners, confident individuals and responsible citizens.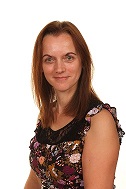 Prospective parents and pupils are warmly invited to visit the school, to meet the staff and pupils.
Education is about making a real positive difference, providing every opportunity for all learners to be successful, for us to celebrate achievements together. We would be privileged if you would like to come and join us!
Sincerely, Alison McHarg; Head Teacher